The Bullet - Bluetooth 5.0 Earpiece
The Smallest Bluetooth Earbud Ever
Crystal Clear Sound
CVC Noise Reduction, Supports Multi-Point, Ultra Lightweight 3.5g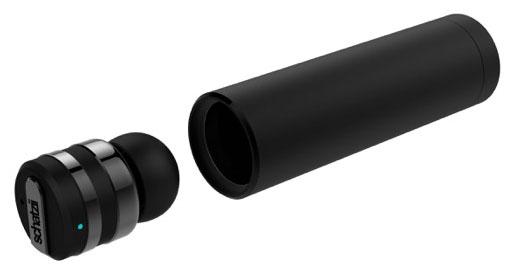 The Bullet - Bluetooth 5.0 Earbud
Ultra Small, Lightweight, Comfortable
Make Calls and Listen to Music.
Built-in Microphone. Sleek modern design, you won't even know its there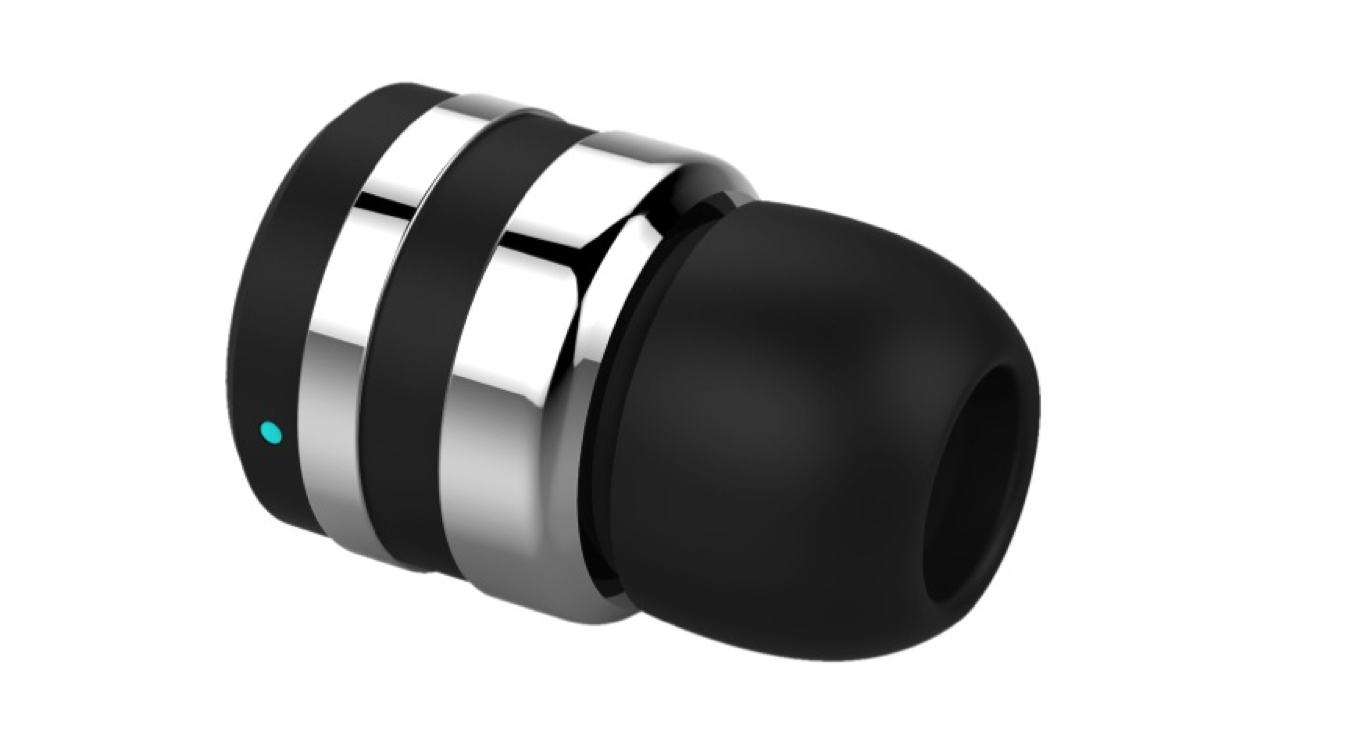 Bullet Portable Charging Capsule
Comes with its own custom Rechargeable Power Bank.
Just plug it in to charge - magnetized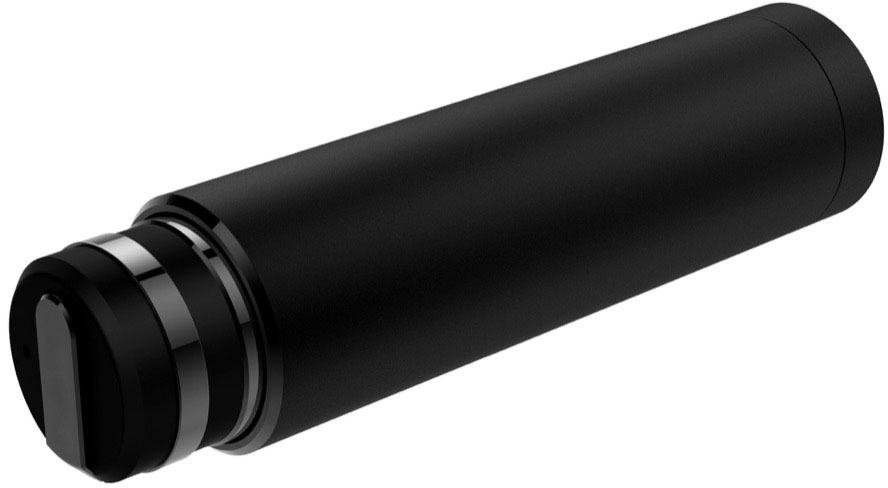 Bullet Portable Charging Capsule
Comes with its own custom Rechargeable Power Bank.
Just plug it in to charge.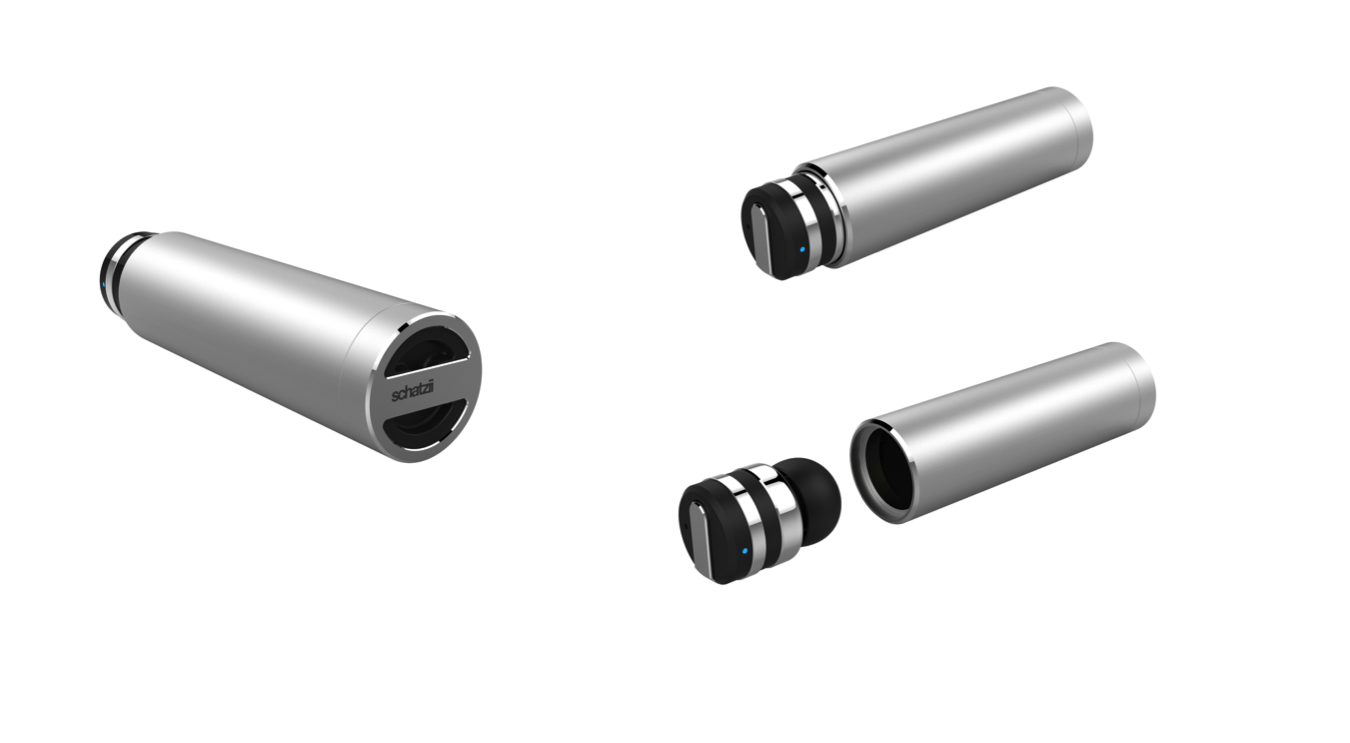 Bullet Charging Capsule
Custom Portable Power Bank to Charge Anytime on the Go.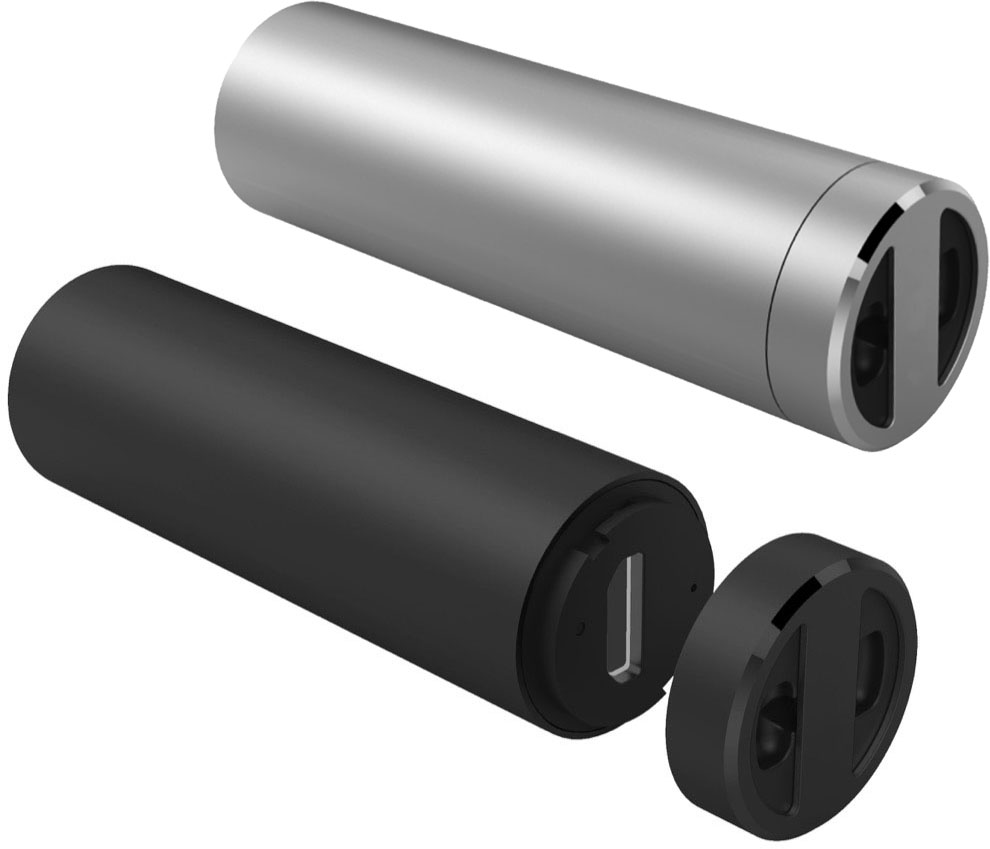 The BULLET Bluetooth 5.0 Earpiece + Charging Capsule by Schatzii is state-of-the-art audio design at its finest, and the world's smallest Bluetooth Earbud. Ultra lightweight and comfortable weighing 3.5g, The Bullet allows for making calls effortlessly, and listening to music with crystal clear sound quality. It features CVC Noise Reduction for noise suppression and echo cancellation. The BULLET supports multi-point connectivity for connection to more than one device, and is expertly designed for comfort for long lasting wear. The BULLET can connect to any Bluetooth enabled device such as your phone or tablet, and the sleek modern profile will impress even the most discerning tech aficionado.
Charging is made easy with the BULLET's own custom portable Charging Capsule. The Charging Capsule provides up to 4X full charge for the earpiece. Charge the Capsule on the go with the micro USB charging cable included that connects to any USB port. This Bluetooth headset's unrivaled style and cutting-edge technology makes it the most advanced and smallest Bluetooth earbud ever.
Features:
Latest Bluetooth V5.0
Make Calls + Listen to Music
CVC Active Noise Suppression + Echo Cancellation
Supports multi-point connectivity
Ultra lightweight 3.5g
Ergonomic Comfort Design
Charging Capsule provides 4X full charge
Built in Microphone
Talk/Music Time: 1.5 Hrs. x 4
Charging time: 1 Hr.
Standby time: 80 Hrs.
One Earpiece + Custom Charging Capsule included
Will the Bullet work with my phone?
Yes, the Bullet works with all Bluetooth enabled phones and other Bluetooth devices.
The Bullet Earbud is very small, will I lose it?
The portable Charging Capsule has a magnetized earbud slot that holds it securely in place for safe and secure storage when not in use. You can turn the Charging Capsule upside down and even shake it, and the earbud won't fall out!
How much talk + music time do the earbuds have?
1.5-2 hours on average.
How many charges will the Charging Capsule give me without having to re-charge it?
The Capsule will provide up to 3X Charge
What if I have any questions or need tech support?
We are here to help! Just email us at [email protected]
All product ships from our warehouse in San Francisco, California.
Tracking will be provided upon shipping.
You may return the product for a full refund within 7 days of receiving it. It must be returned in the original packaging with all contents included. If the product is found to be defective or damaged, we will be happy to troubleshoot, repair or replace the product at no charge!