BULLET2.0
TRUE WIRELESS FREEDOM IS HERE
The World's Smallest Stereo Earbuds
Now in STEREO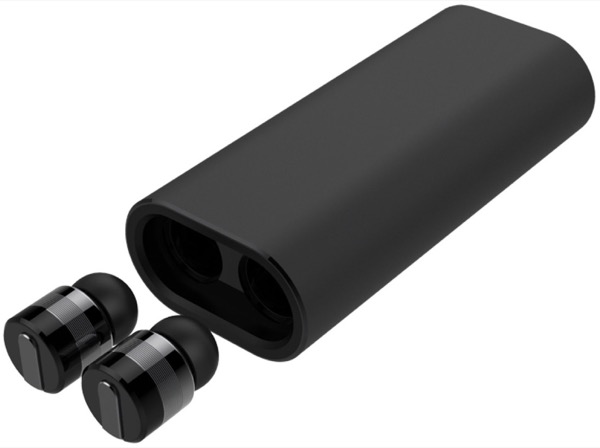 2 BULLET Bluetooth 5.0 STEREO Earbuds
Ergonomic comfort design
Make calls and listen to music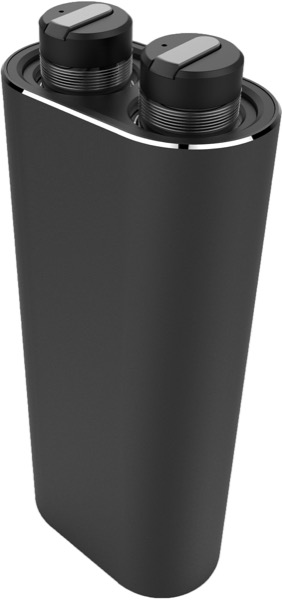 Magnetized Earbud Slots so they don't fall out.
Designed so you won't lose them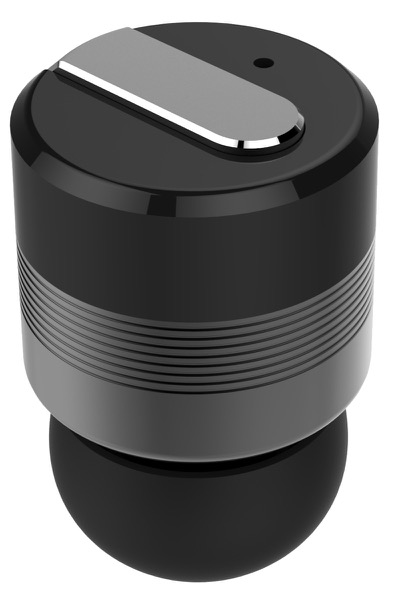 Crystal Clear Sound
CVC Active Noise Reduction + Echo Cancellation
Built-in Microphone. Sleek, modern design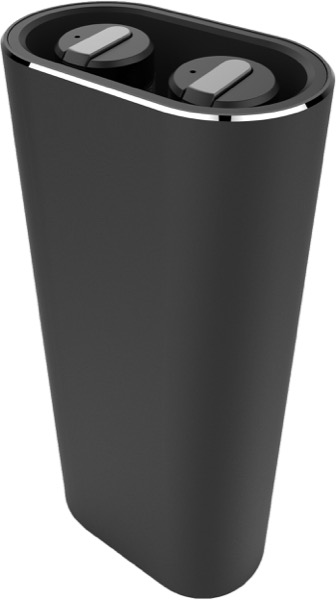 State-of-the-Art Design
Ultra slim profile, ultra lightweight earbuds
Just place them inside the Case to charge. Weighs only 4.7g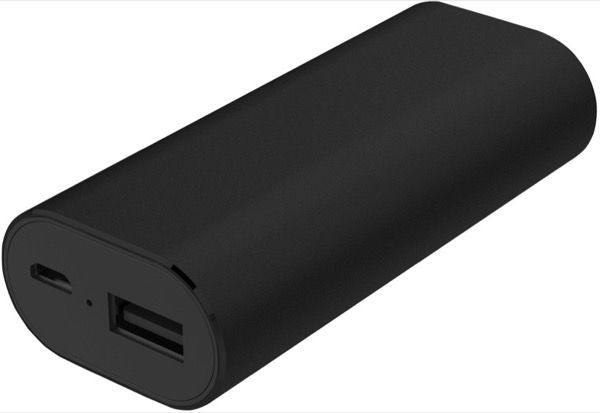 High Capacity 2100mAh Charging Case
Provides up to 12X full charge
Recessing Earbuds for safety and protection
True Wireless Freedom is Here. The BULLET2.0 Bluetooth 5.0 Stereo Earbuds + Charging Case by Schatzii is state-of-the-art audio design at its finest, and are the world's smallest and most lightweight 'True Wireless' Bluetooth Earbuds, equipped with a custom portable Charging Case for both convenient storage and re-charging on the go. Ultra lightweight and comfortable weighing only 4.7g, the Bullet allows for making calls and listening to music effortlessly with crystal clear sound - no strings attached. It also features CVC Active Noise Reduction for noise suppression and echo cancellation to eliminate unwanted noise. The BULLET's sleek modern design enables you to make calls or listen to music discreetly, and is ergonomically designed for comfortable long term wear - so small and lightweight you won't even know it's there. The BULLET2.0 can connect to any Bluetooth enabled device such as your phone or tablet, and the slim space-age profile will impress even the most discerning tech aficionado.
Charging is easy with the BULLET's own custom portable Charging Case that can provide up to a 12X charge for the earbuds. Charge the case on the go with the micro USB charging cable included that connects to any USB port. The BULLET2.0's unrivaled style and cutting-edge technology makes it the most advanced and smallest Bluetooth earbuds ever.
Features:
2 True Wireless Stereo Earbuds

Latest Bluetooth V5.0

Make Calls + Listen to Music

CVC Active Noise Suppression + Echo Cancellation

Ultra lightweight 4.7g

Ergonomic Comfort Design

Rechargeable Charging Case provides 12X charge

Built in Microphone

Talk/Music Time: 3 Hrs. x 12 (with Charge Capsule)

Charging time: 1.5 Hrs.

Standby time: 300 Hrs.
There are a lot of wireless earbud options out there, we want to tell you about the inspiration behind the design, and why the BULLET is the best:
The Bullet2.0 was designed to be the world's smallest and most lightweight True Wireless Bluetooth earbuds. The modern aesthetic of this earpiece was created to resemble a sleek space-age device that could be found in use somewhere like NASA. The Charging Case is shaped like a rocket ship and the earbuds are its 'command module' that will detach when in use when talking on the phone or listening to music. The lack of any wires whatsoever makes the design tangle-free and extremely efficient, functional and comfortable for the user, as well as look great while wearing it. The earbuds have a dual concentric circle design around its base accented in a polished chrome finish, and looks like a museum piece worthy of the Guggenheim. The Charging Case is made of ultra lightweight anodized aluminum, and has a slim profile and brushed silver finish. The Capsule acts as both a storage dock and re-charging station for the earbud, and has a rechargeable battery built-in to be able to charge the earbud 12X on the go without having to plug it in. The Bullet is small enough to enable you to make calls or listen to music discreetly, and is so comfortable and lightweight you won't even know you have them on! This sleek modern Bluetooth headset is something you'd see James Bond wearing. TRUE Wireless Freedom is here. Live Tangle-Free.

What makes us better?
We have the smallest and most lightweight True Wireless earbuds ever which enable you to live tangle-free. Our charging case has a sleek and slim design that acts as a charging capsule and storage case for the earbud so you are not always looking to plug it in, and can easily take them on the go. Our design is the sleekest and most aesthetically pleasing on the market, and the most stealth for making calls or listening to music discreetly. They are ergonomic and comfortable to wear for long periods of time, and completely free of any cumbersome wires whatsoever. The Bullet can slip comfortably into your pocket or purse and you won't even know its there, even when you're wearing it.
There are a lot of cumbersome, uncomfortable and heavy over the ear headset earmuffs on the market, but not everyone has a head the size of LeBron's to support them. Women in particular don't enjoy wearing over the ear headphones because they mess up your hair, mess up your make-up, and are just too big to wear comfortably for an extended period of time. Other Bluetooth earbuds are not "True Wireless", meaning there is still a wire that connects the earbuds together that can still get tangled. Our Bullet series of headsets are all "True Wireless" and eliminate the wires altogether for tangle-free enjoyment.
Dimensions:
Earbud: 0.55"(D) x 0.82"(L) (14x21mm)
Portable charging case:
3.58"(L) x 1.61"(W) x 0.93"(H) (91x41x23.5mm)
Weight:
Earbud: 0.17oz (4.7g) each
Portable charging case: 2.93oz (83g)
Battery type:
Rechargeable lithiumion polymer battery
Battery input:
Earbud: 5V / 35mA
Portable charging case: 5V / 1A
Battery output (Portable charging case):
To earbuds: 5V / 200mA
USB Output: 5V / 1A
Battery Capacity:
Earbud: 55mAh
Portable charging case: 2100mAh
Charging time:
Earbud: ≤ 90 minutes
Portable charging case: ≤ 150 minutes
Standby time (power on): about 27 hours
Standby time (power off): about 120 days
Music time: up to 2 hours
Talk time: up to 3 hours
Frequency response: 100Hz-20kHz
Bluetooth version: 5.0
Bluetooth profiles: HFP, HSP, AVRCP, A2DP AND SPP
Audio enhancements: Noise reduction and echo cancellation
Will the Bullet2.0 work with my phone?
Yes, the Bullet2.0 works with all Bluetooth enabled phones and other Bluetooth devices.
The Bullet2.0 Earbuds are very small, will I lose them?
The portable Charging Case has 2 magnetized earbud slots that hold them securely in place, and will also recess inside the case for safe and secure storage when not in use. You can turn the Charging Case upside down and even shake it, and the earbuds won't fall out.
How much talk + music time do the earbuds have?
3-4 hours on average. The battery will drain faster if only music is played at high volume continuously.
How many charges will the Charging Case give me without having to re-charge it?
The case will provide up to 12X Charge for the Earbuds
What if I have any questions or need tech support for the earbuds?
We are here to help! Just email us at [email protected]
All product ships from our warehouse in San Francisco, California.
Tracking will be provided upon shipping.
You may return the product for a full refund within 7 days of receiving it. It must be returned in the original packaging with all contents included. If the product is found to be defective or damaged, we will be happy to troubleshoot, repair or replace the product at no charge!